WHAT IS FENG SHUI?
Feng shui is an ancient art and science that was formalized over 3,000 years ago in China. In literal translation feng means "wind" and shui means "water", both associated with good health of the occupants.
Some elements of feng shui practice date back at least 6,000 years, and it contains elements of various branches of scholarly study, including physics, philosophy, astronomy, and astrology. It is related closely to the understanding of nature, particularly the idea that the land is alive and filled with chi or energy.
It is a complex body of knowledge that teaches you how to balance and harmonize with the energies in any given space—be it a home, office, or garden. Its aim is to assure good fortune for the people inhabiting a space.
BASICS OF FURNITURE ARRANGEMENT AND DÉCOR
Each room of a house has a different character and need to be treated differently, but there are a few general rules to keep in mind:
The furniture size should be conducive to the space in order to avoid crowding and mess.
High traffic areas should be left open with minimum or no furniture (if possible) for easy movement.
The main piece of furniture in the room should be in the 'command position,' a space that seems central to the room.
The best accessory for any calming room is cleanliness.
Living Room: Feng Shui living rooms revolve around balance and warmth for a group of people.
You don't always need to place the chairs in a literal circle if this isn't efficient for the shape of the room. As long as the seating seems to promote a sense of community, then you're good to go!
A central element to gather around, such as a coffee table, ottoman or a fireplace.
Empty fireplaces should be filled with attractive décor like plants or decorative sculptures.
Televisions should be hidden, as they are not aesthetically pleasing and can suck the energy from the room.
Fresh green plants create a sense of liveliness, especially when paired with natural light.
If you have high ceilings, place pleasing pieces of art at eye level to create a focal point and keep the energy from rising to the ceiling.
Bedroom: It is one of the most important rooms that Feng Shui can be applied to, because it can really boost both your restfulness and love life.
The bed should be placed in the command position, but never on the same wall as the door because this brings a feeling of insecurity to those sleeping in the bed
Two bedside tables create balance and a welcoming feel to the room
Soft fabrics with a luxurious feel will help make your bedroom into an escape
Color palette should be soothing overall, but hints of red and pinks throughout the room will promote a romantic feel
Art on the walls should be calming and promote positivity
Having moody lighting with dimmers allows you to control the feel of the room
Avoid placing electronics in the room as these can quickly become the focus of your energies instead of the bed
A desk in the bedroom is a BIG no-no. No one wants to wake up, look at their desk, and immediately be reminded of their hectic lives.
Bathroom: This space is commonly ignored by Feng Shui because it inherent negative energy.However, there are a few considerations which can make this space more comfortable and healthy.
Brighten up this room as much as possible.
Candles add afire element that contrasts the overwhelming water elements of the room
Plants also add a earth element to the room
Mirrors widen this typically small space and allow you to admire yourself.
Cleanliness is incredibly important, since bathrooms are so often considered dirty places
Keep the drains plugged and the toilets closed to prevent energy from flowing out of the room.
Get matching towels and washcloths that will create a cohesive and balanced vibe.
Office/Work Space: This room is your source of wealth and vitality, but it can also be a place associated with stress. It must always be kept separate from where you live, play, and rest. There are many design elements that can increase the productivity of your work space:
The desk should always be placed in the 'command position'
Symmetry helps add a sense of harmony and order to this room
Artwork should be inspiring and creative
Plants add a sense of vibrancy to room and purify the air you are working in, allowing your mind to work better.
Adding a small fountain will add a calming element to this otherwise hectic room
Cleanliness is vial in this particular room for helping you work more efficiently.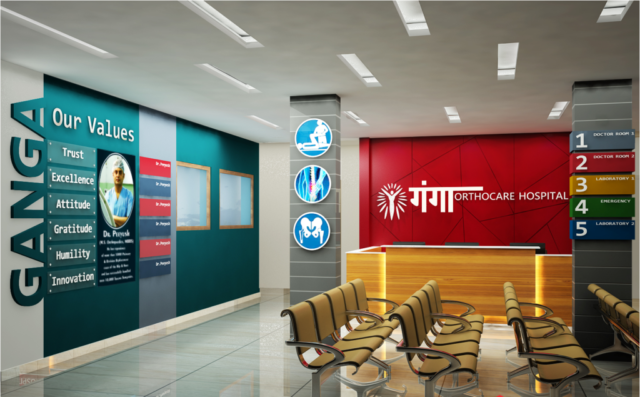 Studio Apartments: If you have a small studio apartment, applying the principles of Feng Shui can get tricky. Despite your lack of space,dividing each area strategically is must:
Utilize a decorative screen or curtain to create a distinct area between your bedroom and work area, specifically
Your bed always takes the command position
Make sure the entryway is completely open and distinct from the rest of the apartment
Every space possible should be used for storage to keep clutter to a minimum
Keep away from loud artwork that crowds the space aesthetically
Placing mirrors in the right places will help expand the room
Furnish the apartment so that there is a balanced amount of furniture on each side of the room.